Really interesting report from PowerPoint presentation design agency Buffalo 7, about what causes anxiety live online. 
They focused on what they call "Zoom Anxiety" and what caused it, thought it can be easily applied to any video meeting tool and broadened to live online learning too. 
73% of their respondents said that they had had "Zoom anxiety", with even more people saying that video calls made them more anxious. 
But the biggest issue was technical problems and not knowing how to fix them - so it's essential our organisations support people as much as possible. 
Being unable to read caller's body language was third on the list, and we are hearing a lot of organisations and trainer's that are relying on the attendee webcams being on. Understandable as it replicates face to face sessions, however in the infographic created there are elements of this that can cause anxiety for some people. Having a look at some of the resources on www.DigitalBodyLanguage.info can help with this.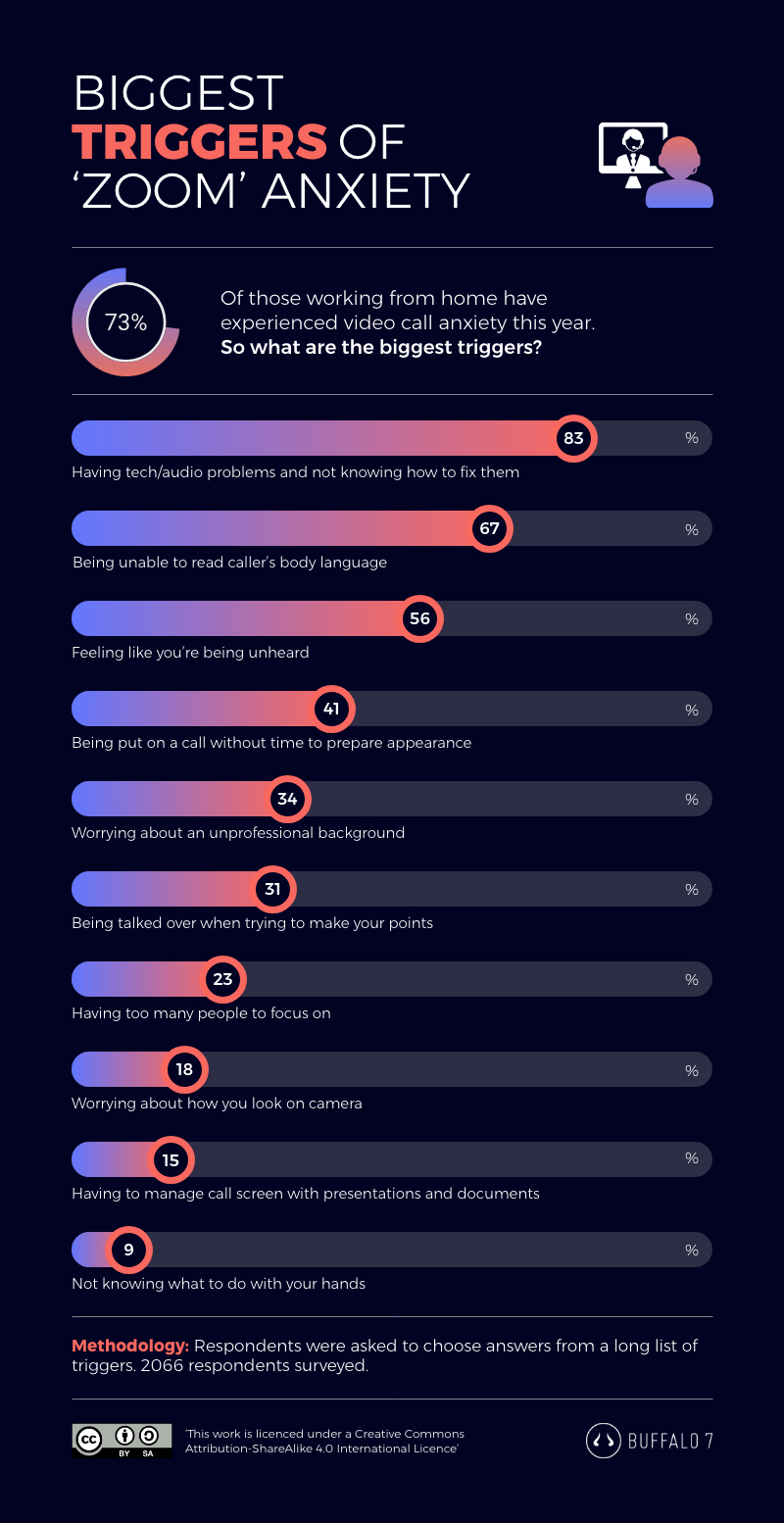 Over to you
What are you picking out of this information -- and what can we do better?